My first project as part of the Creative Team went up today ... what a rush! It's Card Sketch Week, and all the projects are so awesome!
Here's the sketch ...
Card Sketch #15
And here's my take on it ...
"Winter Wonders"
by Michele Edwards
Supplies
-
Cardstock:
Bazzill, American Crafts;
Patterned Paper:
Chatterbox;
Embellishments:
Snowflakes cut with die-namics, trees cut with Cricut (Christmas Cartridge);
Alphabets:
Cricut (Plantin Schoolbook), Marvy liquid applique;
Ink:
Colorbox Pigment, copic markers, marvey gel pen;
Floss:
DMC
Variations
1.
Instead of a card, I did a two-page layout.
2.
I made the snowflakes 3-D and popped several up using pop-dots.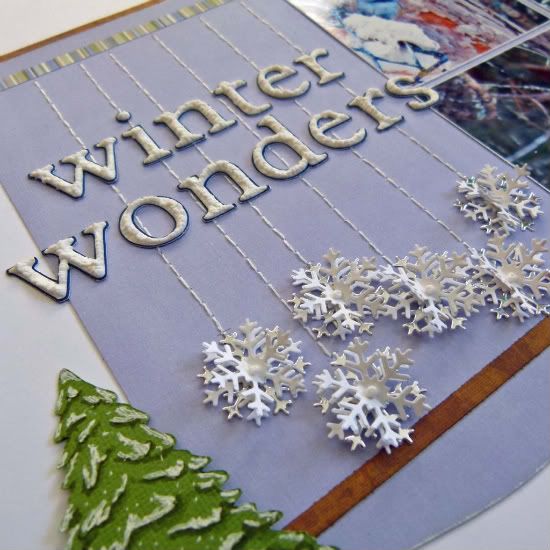 3.
I cut a curvy bottom edge to the photo mat.
I loved this sketch, my first as part of the Creative Team. I took these pictures in Algonquin Park. The trails are almost deserted in the winter and there is a much better chance of seeing wildlife. I'm always amazed that these tiny, seemingly fragile gems of nature not only survive the cold Ontario winters, they thrive. We were lucky to see large flocks of redpoles and several boreal chickadees, migrants from the high arctic, along with the usual year-round birds.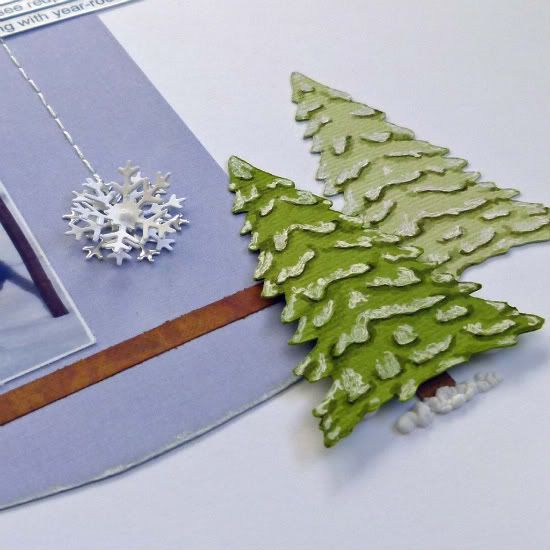 I used MARVY liquid applique on the title to further the winter theme, I was surprised just how 'puffy' the letters became! I framed the photo mat with wintery trees that I shaded using my copic markers, then a MARVY gel pen to suggest snow. I popped up the bottoms of two of the trees to add depth. Finally I used the liquid applique under the trees to ground them.
To see more projects, sure to inspire ... check out
http://www.sketchsupport.com/
Thanks for looking!